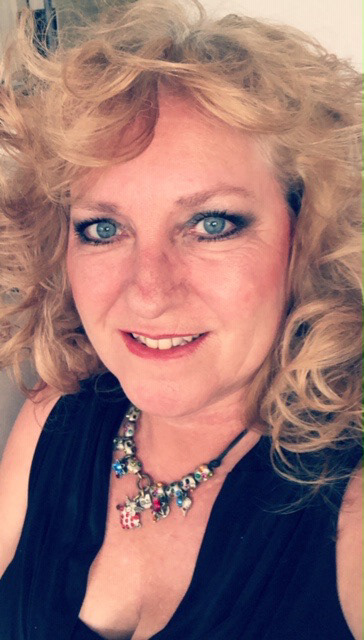 Jennie Smallenbroek was born in 1966 in the Netherlands. For 28 years, she trained herself in the methods of the Old Masters. She is a fulltime professional artist residing in her native country, but travels extensively to paint and further her education as an artist. Jennie Smallenbroek paints a wide range of subject matter including figurative, still life and religious themes.
Jennie studied at the Florence Academy of Fine Art in Sweden in 2016 and at the Angel Academy in Florence in 2015 and has done masterclasses with
Cornelis Le Mair
en
Sam Drukker
. She has opened her own academy in 2012, which lasted for 5 years, the doors were closed in June 2017. 
Her work is featured in galleries in The Netherlands, Belgium and England and is part of private collections. Jennie Smallenbroek's exhibits include the Florence Biennale and the Edinburgh Art Fair.
"With my art I wish people to feel the Peace, freedom and love I felt when I was painting. That the essence of these feelings will light up through the paint and touch the hearts of the people who see my work. The gift that God has given me is not just to paint a picture, but to help people discover their own joys of life and inner well-being by watching and experiencing my paintings, which are often a message to the world for Peace, Freedom and Love. And to share these thoughts so that everyone can be lifted up and awaken to the beautiful world that I see through everything."
Publications:
Dier-en-Arts (Magaine for Veterinarians) 2015
Ateliermagazine 2015
Brochure DFBA 
http://issuu.com/artsimonborst/docs/brochure_biennale_2013
Artgide IX Florence Biennale 2013
Kunstgids Amsterdam 2013
Kunstgids Amsterdam 2012
Jaarboek kunstenaars  - 2009, 2010, 2011, 2012, 2014
Kunstinzicht  - jaargang 2012, maand juni
Exhibitions:
2015:
Gallerie Sous Terre - Artfair at the Westeinderplassen, The Netherlands. September 4/-6, 2015.
2014:
Edinburg Art Fair, Edinburg, United Kingdom. November 14 - 16.
Kasteel Arcen, Arcen. July 11th - September 1st.
Kunst in de kersentuin, Haarzuilen. June 15th.
Vitis Welzijnscentrum, Wittebrug 2, Poeldijk. April 1st - July 1st 2014
Groupsexpositie "Girls" Ursulakapel, Tongeren, België. March 22nd - April 6th 2014
Kunstdag Eindhoven. Klokgebouw 50, Eindhoven. March 30th 2014
Solo exhibition on invitation by Kies Kultuur. Filmhuis de Schakel, Vleuten. From Februari 7th till March 30th, 2014
Kunstdag Breda. March 16th 2014
Kunstdag Rotterdam. Januari 26th 2014 
Solo exhibition "Levensecht" on invitation at PCB informatiecentrum te Nieuwegein. From November 1st till juni 30th, 2014
2013:
IX Florence Biennale, Florence, Italy. From November 30th till December 8th, 2013
Galerie Montulet. "Gouds Realisme" Best Western Plus City Hotel, Gouda, 
From August 29th till September 1st, 2013
Exhibition with Students, Classic Art Galerie en Atelier, Maarssen. July 7th, 2013
Restaurant Mix a Match. Amsterdam. From May 13th till June 30th, 2013
Hotel Pulitzer Amsterdam. "Koningin Beatrix".From Februari 28th till May 31th, 2013
Hotel Pulitzer Amsterdam. From December 12th, 2012 til Februari 28th, 2013
Gallery Fransastic, Utrecht. From July 15th till October 15th, 2012
Kunstjaarbeurs Amsterdam. Septemberd 30th, 2012
Exhibition with students, Maarssen. June 8th, 2012
Kunstdag Utrecht. April 14th, 2012
Exhibition: Art in the cherrygarden. Haarzuilen. June 1st, 2010